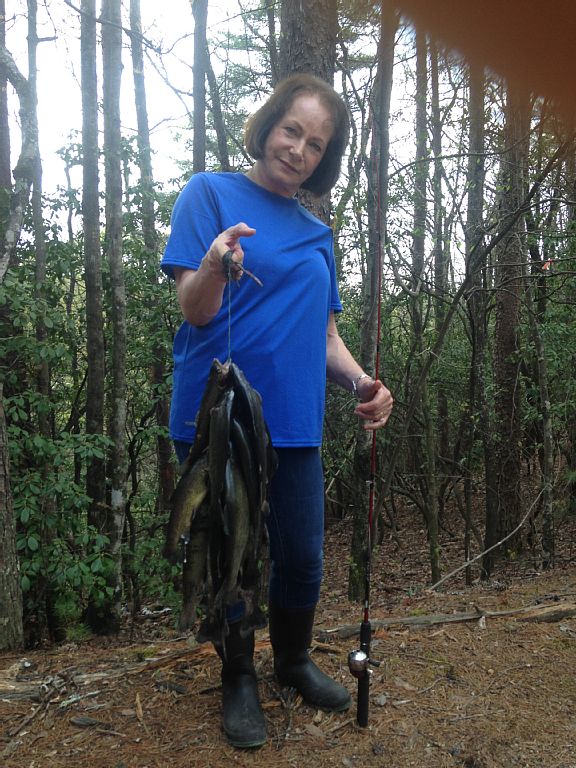 I am a native Georgian, and both my husband and I grew up in the mountains of northern Georgia. I have a college degree in English, and I taught high school English for several years, including while my husband was serving his one-year tour in Vietnam. We have been married for 52 years, and despite our advancing age we are in good health so far and we frequently like to get away from duties with the grandchildren (we have 5), and just be alone together. Cozy Nook has met that need on numerous occasions. We loved the cabin so much that we offered to buy it from the previous owner, and to our surprise it was available for purchase, along with its charming sister property, Seclusion, which is a two-bedroom facility, every bit as isolated and charming as Cozy Nook, and just a short walk down the private road from Cozy Nook. I am very pleased to offer these properties for rent, because I know you will love them as much as we have, and will want to return again and again.
Why the Owner Chose Helen
It's all about seclusion. We have rented cabins all over the mountains of North Georgia, North Carolina, and Tennessee, as well as places like Aspen and Vail, Colorado, and other ski areas of the Rocky Mountain West and beyond. One of our favorite destinations is Gatlinburg and Pigeon Forge, but every time we rented a cabin there it turned out to be a conglomeration of cabins crowded into a very small piece of real estate, so you were literally looking at the deck and hot tub area of the neighbors all the time, and they likewise had a good view of you. When we found Cozy Nook, we never left it. We haven't rented another cabin since we discovered this jewel. Now we know why (and have contributed to) an awesome 80+ five-star reviews accumulated by the previous owner, with only one four-star review, so far as we could find. It snuggles up against almost 9,000 acres of the Chattahoochee National Forest, is located at the end of a private road (no trespassing!), and the only visitor you're likely to see is an occasional curious black bear (totally harmless). Once you experience Cozy Nook, you'll come back again and again, because there's nothing better as a couple's getaway anywhere. And I've experienced accommodations in more than fifty countries.